Please read and follow the directions on the label of the product so the correct dose for your infant can be determined.
Recommended Books on Parenting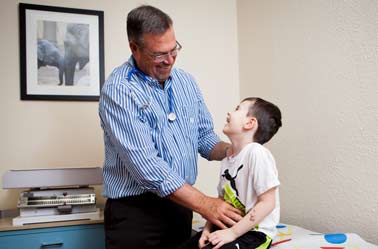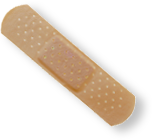 Welcome Parents and Patients – We are pleased to announce our partnership with amazon.com! By clicking here you will be able to purchase books recommended by our staff and practitioners.
You will not pay more than normal amazon.com prices, however, we receive a percentage of all sales which is donated to Kisses for Kyle! Great book recommendations and philanthropy too – everybody wins!
Visit the bookstore now!
Recommended Medical Websites
American Academy of Pediatrics (AAP)
The AAP is dedicated to the health of all children. Its web site provides reliable and authoritative advice on a variety of child health issues, including immunizations.
AAP's HealthyChildren.org Website
The AAP's new interactive and customizable website providing reliable advice for parents and health care professionals.
AAP's Immunization Information Resources
A comprehensive immunization information site for parents and clinicians sponsored by the American Academy of Pediatrics.
Centers for Disease Control and Prevention (CDC)
The CDC serves as the national focus for promoting health and quality of life through its efforts to prevent and control disease, injury, and disability.
CDC's Parent Portal: Health Topics for Pregnancy, Infants & Toddlers, Children, and Teens
A collection of articles and fact sheets from the CDC on a variety of topics relating to pregnancy and child health.
CDC Home Page for Vaccines and Immunizations
The CDC's website for information on childhood and adult vaccines and immunizations.
Immunization Action Coalition
An excellent source of childhood, adolescent, and adult immunization information for healthcare professionals and the public.
Vaccine Education Center at The Children's Hospital of Philadelphia
An educational resource about children's vaccines for parents and healthcare professionals.
Because I Love You
A non-profit dedicated to supporting parents with troubled children of any age.
KidsHealth
One of the largest and most visited sites on the Web providing doctor-approved health information about children and adolescents.
Mayo Clinic Health Information Center
Provides access to the experience and knowledge of the more than 2,000 physicians and scientists of the Mayo Clinic.
CHADD – An educational resource on Attention-Deficit/Hyperactivity Disorder (ADHD)
CHADD is the nation's leading non-profit organization serving individuals with Attention-Deficit/Hyperactivity Disorder (ADHD).
National Institute of Mental Health website on ADHD
Detailed information on the symptoms, causes, and treatments of ADHD.
CDC website on ADHD
The Centers for Disease Control website with reliable information on ADHD.
CDC website on Autism
The CDC's Autism Information Center, with information on Autism Spectrum Disorders. Addresses concerns about vaccines and autism.
American Academy of Allergy, Asthma and Immunology
Information about allergic diseases and asthma. Includes a Patient/Public Resource Center and a Just For Kids section of resources and puzzles.
Food Allergy and Anaphylaxis Network
Resources for patients with food allergies or who are at risk for severe allergic reactions (anaphylaxis).
American Academy of Dermatology
Basic facts about acne: its causes and treatment.
International Adoption Information
The U.S. Bureau of Consular Affairs' website with general and country-specific information for families interested in international adoption.
The Compassionate Friends Web Site for Grieving Families
The mission of The Compassionate Friends is to assist families toward the positive resolution of grief following the death of a child of any age and to provide information to help others be supportive.
PA Child Passenger Safety Information
Protecting children in child safety seats and seat belts is a top priority in Pennsylvania. Here's what we're doing…
National Child Passenger Safety Information
Information on child safety seats from the National Highway Traffic Safety Administration.
Governor's Commission for Children and Families
Commission created to improve the delivery of state and local resources to families.
Planned Parenthood Federation of America
Planned Parenthood is our nation's leading sexual and reproductive health care provider and advocacy organization.
PRO-LC
The Pennsylvania Resource Organization for Lactation Consultants
Breast Feeding Resource Center
A non-profit community based resource organization for everything related to breast feeding.
American Childhood Cancer Society
Information and support for children with cancer.